Cisco SPA112
Easy to install and use, the SPA112 works over an IP network to connect analog phones and fax machines to a VoIP service provider.
The Cisco SPA112 is compact in design and compatible with international voice and data standards. It can be used with residential, home-office, and small-business-VoIP service offerings, including full-featured hosted or open source IP PBX environments.
STEP 1
You must first determine what IP address it received. To do this, you need to pick up the phone attached to the Line 1 jack and

dial: **** (four asterisks)
then dial: 110 #


and you will be told the IP address of your device (e.g. 192.168.0.100).
STEP 2
Go to any browser equipped computer on your network and enter the address:

http://<IP ADDRESS>/

(where <IP ADDRESS> is replaced by the address that was given to you in STEP 1.)
STEP 3
Click on the "Quick Setup" button near the top left side of the screen.

STEP 4
You need to modify only a few parameters from the factory default. They are listed here:

Proxy:
sip.siprealm.com
Display Name:
Enter your full name, this will show up as part of your callerid.
User ID:
Enter the phone number you chose when you signed up for VarPhonex service.
Password:
Enter the password that you chose when you signed up for VarPhonex service.

Click "Submit" at the bottom to save your changes. You will see the following screen:
STEP 5

From the main menu, click Voice, then click Line 1.
Make sure "Use Pref Codec Only" is set to NO.
Make sure "DTMF Tx Method" is set to AUTO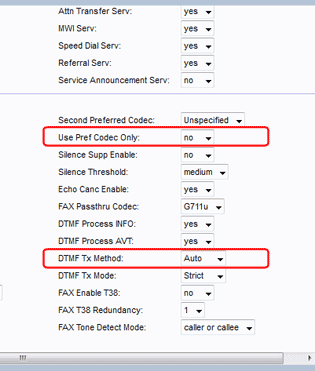 STEP 6
Click "Submit" at the bottom to save your changes.

VarPhonex offers the industry leading VoIP Reseller Program. We let you sell VoIP in your brand name including Internet phone service, SIP termination, SIP Trunking, International DID numbers and unlimited VoIP plans. We also offer prepaid phone service using our voice over IP system and an analog telephone adapter, softphone, PBX, Asterisk, Trixbox or other VoIP device which can use a SIP Trunk. VarPhonex white label VoIP solutions are designed so you can private label our home phone service, business phone service, call shops service and phone service for cyber cafes. VarPhonex is proud to support Internet telephony equipment including Sipura, Linksys, Cisco, Digium, Grandstream and more. We offer low cost A to Z rates and provide International VoIP termination along with DID phone numbers for private label resale.
| | | | | | | | | | | |